First-Class Irish Online Table Games
Who says you have to give up interactions and atmosphere when you play at online casinos? Discover the best table games in Ireland at Gaming Club, and start playing for your chances to win real money with us.
Our collection includes the most important casino games to have been developed in the last 300 years. Boasting the magic touch of Microgaming, they offer you classic gameplay and rules, easy accessibility, and brilliant winning chances. Take your pick of the best editions of Roulette, Blackjack, Baccarat, and Poker, and get the action you like with us.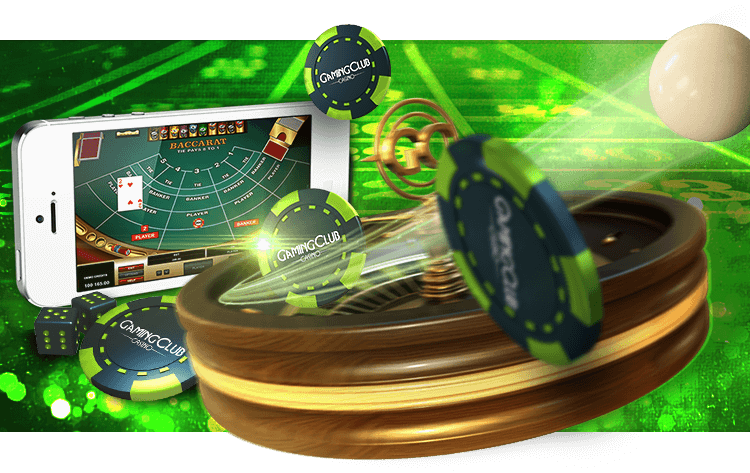 Top-Quality Online Roulette
Many Irish players are already familiar with Roulette. Find the best editions of this sophisticated table game available, and play them with us.
Playing the King of Casino Games requires you to guess which wheel pocket a small ball will land in. The various possibilities are categorised either as inside or outside bets, although in some variations, you get additional call bets. If you are a complete beginner, we recommend getting some practice by playing European online Roulette.
The Best Card Games
The most iconic card games also are among the table games you can play at our Irish casino online. Explore the incredible opportunities for unforgettable action offered by Blackjack, Baccarat, and Poker.
Whether you play at our tables, the gameplay you get is classic 21. You need a hand worth no more than 21 points, a feat you can achieve by making traditional moves such as hitting, doubling, or splitting. Beat the dealer, and win real money.
Like the online Baccarat available at Gaming Club, the legendary games live casino counterpart uses Punto Banco rules. As the top online casino Ireland has to offer, Gaming Club makes sure that you are able, as far as is possible, to replicate a genuine casino experience when you play Baccarat here, without all the hassle!
The selection of Video Poker is sure to pique the interest of fans of the card game family. If you want to ease into the action, we recommend starting with simpler variants such as Casino Hold'em. Both feature a single deal, after which you need either to raise or to fold. If you are confident you can handle red-hot action delivered in multiple stages, try your hand at live Ultimate Texas Hold'em, and bet your way through the flop and a combination of the turn and the river.
Side Bets and More
The table games ready and waiting for you at our casino give you the option of trying to win in other ways. All games start with an opening bet, but you also can choose to place bonus bets and side bets, and to use special features.
Enjoy what the most powerful live dealer and online casino games in Ireland have to offer. Play at Gaming Club.