Mobile Casino Action Everywhere with Gaming Club
When it comes to finding a top-quality online casino, Ireland is spoilt for choice. We do, however, take a lot of pride in the fact that Gaming Club is at the head of the pack. Having supplied fantastic gambling experiences online since 1994. We have been a trusted for over 20 years and are dedicated to provide our players with the best online experience possible at home or on the go with our mobile casino.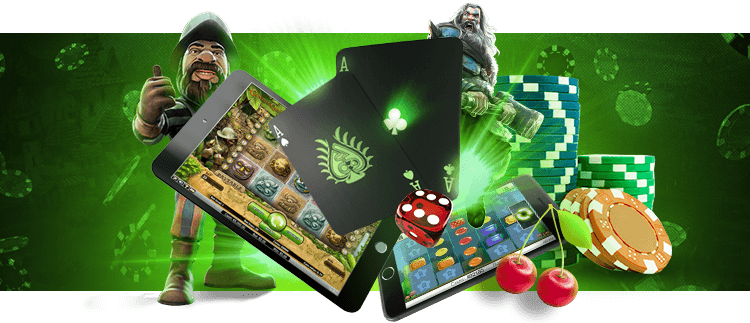 Mobile Casino Games powered by Microgaming
Everything players love about playing at our casino online is possible on many devices, handset and operating system, including iPhones, iPads, Windows Phones and Android devices. We are powered by Microgaming, and you can play from your browser.
We offer the best mobile casino games, including a wide range of online slots, Blackjack, Roulette, Video Poker, Baccarat and many more titles. And the bonuses that we offer are just as impressive on our mobile platform as they are at our online casino.
In addition, we also have the same SSL encryption security for all our transactions, the same 24-hour live chat Customer Support service as well as the licence and regulation. We've always been everything you could want in a casino online, and now that applies to mobile gambling too!
Premium Quality Casino Games
With Microgaming being as impressive as it is, it should come as no surprise to you that every title plays perfectly on every mobile device. They have actually all been specially adapted from the online originals, or specifically designed for the mobile platform.
Our casino games are just as immersive and filled with colour as ever, and the functionality and special features of table games such as Blackjack remains intact. In fact, everything plays out just as well as it does on your desktop screen.
Maximise Mobile Table Games Experience
The biggest advantage of our mobile platform is that you can play not just anytime, but also anywhere. Get more practice in by playing your favourite casino games whenever you can find a spare moment, and maximise your winning potential by doing exactly that.
There are plenty of stories of people winning big on mobile online slots, table games like Roulette or Blackjack while playing on a smartphone or tablet as they did their shopping or some other daily task, and there is no reason that the next lucky winner couldn't be you.
One Account Across All Devices
To bring the best online casino Ireland has ever seen to you at all times, we've made sure you can use the same account on any desktop, laptop, smartphone or tablet. In other words, not only do you get the same access as you do to games like Roulette and Blackjack online, you also add to the same bonuses and draw from the same funds.
This makes managing your accounts and spending much simpler, and allows you to accumulate the great rewards that we offer at Gaming Club that much faster. Your gambling can fit in seamlessly with the rest of your life, no matter how busy you are.
Gambling Action On The Go!
Our mobile casino gives you the power to get the most from your leisure time. Take your betting and winning to the next level by downloading our app or registering within your browser.
If you're a new player you can claim a genorous Welcome Bonus as soon as you've made your first deposit, and if you're already registered you'll be able to access all your existing promotions and funds. Either way, get ready to have your favourite casino with you at all times.