Roulette: Classic Casino Action
What's the first image that pops into your mind when you hear the word "casino"? If you're like a lot of other people, it's a spinning Roulette wheel. One of the best-loved games in the world, the best place to play it online in Ireland is, of course, Gaming Club Online Casino.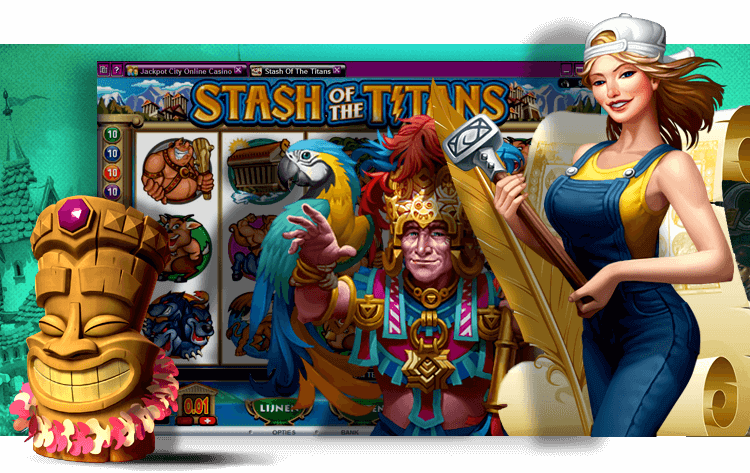 Every Game Variation is Available
These games originated in France, where their name translates to "Little Wheel". From there they spread to the rest of Europe, and were then taken by the pioneers to the New World of America. This has led to French, European and American variations being available.
Along with many different online slots, and versions of Blackjack and other table games, Gaming Club takes pride in offering all 3 formats of the Little Wheel. You can also enjoy authentic action in the live casino, as you can with Blackjack, Baccarat and more. We truly are everything you could wish for in a casino online!
How the Game Works
While there are minor differences in every variation of this game, the basic gameplay is the same in each. The action centres on a wheel that has a green panel numbered 0 and panels numbered from 1 to 36, that are coloured alternately in red and black.
The wheel is spun and a ball is dropped onto it; you need to bet on where you think the ball will land when the wheel comes to rest. Our live dealer games use real people and equipment; in our other games the action is created with high-quality animations and Random Number Generation.
The Bets You Can Place in Online Roulette
For each of these casino games, you place your wagers by putting chips down on a betting table. The table has inner and outer tracks, leading to the possible stakes being known as Outside and Inside Bets. In general, Outside Bets are more general than their Inside counterparts, and have correspondingly lower payouts.
Outside Bets include Red/Black and Odd/Even stakes, where you put money on whether the ball will land in a pocket that is red or black, or numbered odd or even. Inside Bets concern small ranges of numbers, and can get as specific as predicting the exact slot that the ball will finish in.
Playing Tips for the Little Wheel
As the leading online casino Ireland has available, we want to make sure you always have the best time possible when you visit us. To that end, we suggest starting with Outside bets as you get familiar with the game, and avoiding the American variation to begin with.
Because it has 2 green panels the House Edge on the American wheel is greater, so it's best reserved for when you have gotten used to this game at a casino online. The French format has the advantage of the La Partage rule, which pays back half of your wager if you lose on an even-money bet.
On the other hand, European games have fewer betting options and are simpler. Both these options are good for beginning players at our online casino; just think about what is more important to you as a player.
Practice Makes Perfect
As you spend more time betting on where the ball will land, you'll come to appreciate how exciting and rewarding this game can be and will encounter more strategy advice for winning. In short, the more you play, the better it gets! The best online casino Ireland gamblers can do this at is Gaming Club, so register with us and start your adventures.