Online Blackjack at Gaming Club
With the biggest bonuses, secure banking, and a plethora of European and American Blackjack games available, Gaming Club online casino is undoubtedly Bermuda's best spot for 21 action! Put your skills to the test and see if you can beat the dealer!
A 2-player game, it pits you against the dealer. It is different from many other casino games, such as online slots and Roulette , which are based on chance alone. When you play online Blackjack, it is possible to use strategy to gain the upper hand. The game's thrills must be experienced, and if you have never played it before, you will be able to do that in no time – it is easy to learn, although it may take some time to remember various successful strategies. Get set for top-quality chances to win with us.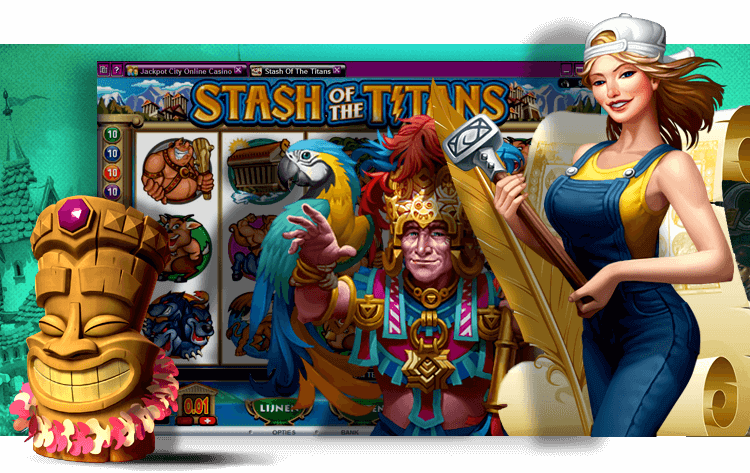 The Deal with 21 Variations
If you are wondering what the deal is with the European and American variation of arguably the most popular of all traditional casino games, you would not be the first to do so. The card game is more than 300 years old, and began in Europe.
It was taken to North America in the 18th or 19th centuries where, to increase the intensity for players and to give the house a bit of a boost, a slight change was made to the dealing of the cards. European online Blackjack dealers get 1 face-up card at the opening deal. American dealers get 2 cards, 1 of which is face-up.
The former variation's dealers get the second card to complete their hand when you have made your move, whereas the latter's dealers have a limited option of checking for a natural Blackjack before you make your first move.
Take Your Pick of Casino Games
A stunning range of casino games lies in wait for you at Gaming Club. Try them all, and find the ones you like the most. Among the online Blackjack titles 21-loving Bermudans flock to again and again are the European and American releases in Microgaming's hyper-realistic Gold series as well as:
Atlantic City
Vegas Strip
Downtown Vegas
Spanish 21
High-Streak
Multi-hand Bonus
Vegas Single-Deck
Blackjack with Microgaming Quality
Playing Blackjack online is never more immersive, never more captivating, than when you are playing releases powered by Microgaming. The felt, the chips, and the playing cards look as though you could reach out and touch them, and the whole experience is made even more convincing by the same kind of sounds and music you would hear at the tables in the world's best casinos.
Whether your hand or the dealer's, all results that appear before you are produced by a Random Number Generator that has been independently tested and certified for fairness.
How to Play the Game
The most important thing to remember when playing Blackjack is that a hand worth 21 points is the best hand you could play. Go any higher, and you go bust, which means automatic elimination from the round.
Once the cards have been dealt after you have placed your bet, you need to make a move. Your options are to hit, stand, double, or split.
Hitting means taking another card, standing means playing your hand as it was dealt, doubling means placing a second bet the same size as the first and taking another card, and splitting a hand of 2 like cards means using each card you were dealt as the basis for new hands you can play consecutively. The dealer's hand – and the winner – is revealed after your move. Enjoy it for yourself at Gaming Club online casino for players in Bermuda.