Variants adding to online video poker experience
Poker has been around for very long and it turns out that video poker has been on the table for almost a few decades now too. Now the world of the online casino plays host to online video poker, where players test their skill at this card game of deception, luck and odds to try and get their hands on some fairly large jackpots. You can join in the fun by heading over to websites like the Gaming Club, where fans of poker, among other games, gather.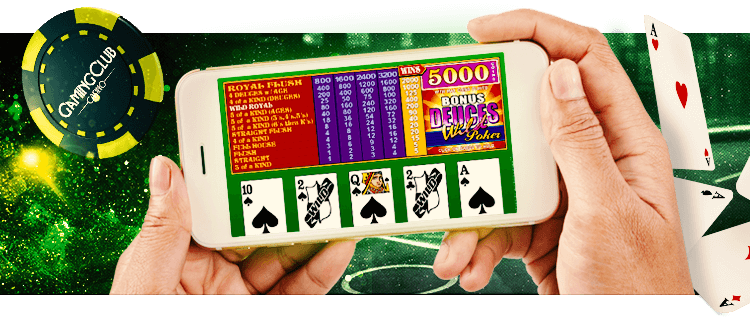 Variants of the game
It is not just typical Texas Hold'em poker that you will find in the online or iPad mobile casino. There are a whole load of poker variants that will expand your gambling horizons too. Take Deuces Wild, where an extra number of cards, namely the twos and eights in each suit, are considered wild, adding an extra dimension to proceedings.
Jacks or Better is another variant that may well be familiar to poker veterans already. Another option is multi-hand games. These remain challenging to even hardened online video poker players since, in these games, players must successfully manage more than one poker hand at a time. Of course, adapting to all these different games is by no means simple and players will soon find they must alter their existing strategies to succeed.
To find out more about video poker and other games here Gaming Club online casino, check out our A to Z Casino games list.
Video Poker payouts
On another, just as important, note, this kind of online gaming has quite a good chance of garnering players a bit of cash. Video poker games are ahead of the competition when it comes to online casino machines; compared to online slots games, for example, video poker pays out at roughly 99 percent as opposed to between 95 and 97 percent. What this means is that only 1 percent, on average, of bets taken by video poker machines is turned into money to enhance the house's edge; the rest goes into payout. This equates to a profitable game of choice for online gamblers who are looking to win the big money.