Fun and finest moments with Mobile Blackjack
The aim of Blackjack games is to 'beat the dealer' by getting 21, or the closest number below it, from a combination of cards drawn at random from a stack of cards. The basics of the game do not change, whether in a land-based casino or online. Players can win either by getting a higher combination of scores than the dealer (ideally 21), or by sitting on a low score and hoping that the dealer will score over 21. A game requiring strategy and practice, it is one that many more experienced gamers favour, but also draws many newcomers for its excitement and promises of big jackpots.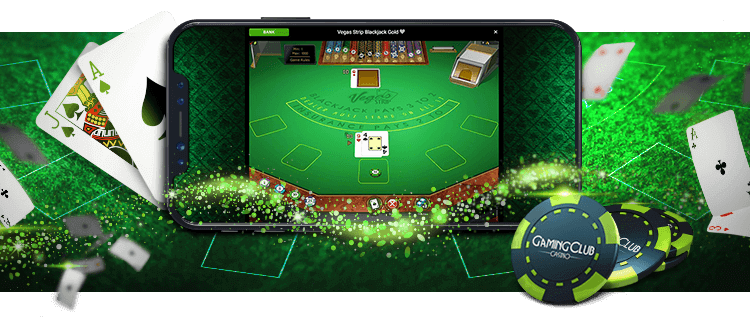 Access in a Moment
Online Blackjack games have seen a massive growth in recent years. In today's hectic modern world, people are often stretched for time, but online casinos have filled this gap. Mobile casinos have done even more to make casinos accessible to people whenever and wherever it suits them and it is no surprise that they have grown like wildfire as mobile technology has advanced. Of the games to transition onto a mobile platform, blackjack was one of the first, driven by both its overwhelming popularity and the relative simplicity of its graphics.
The way Blackjack is played on a mobile device is very straightforward. After downloading, players place their bets and click 'Deal', prompting two cards to be drawn at random, after which players can choose to 'stand' or to draw another card in an attempt to reach the ideal 21 score. Just be sure not to let the dealer beat you! Wins in paid gains will be rewarded with impressive pay-outs, so this is a mobile casino game worth paying attention to! Keep an eye out for the many bonuses that mobile casinos can offer their players; they can be plentiful!
They are also an excellent place to practice Blackjack skills without having to spend or lose any money. Players can play for real money and jackpots that can equal the amounts found in online and land-based casinos, so the potential for big cash is incredible.
Mobile Blackjack is ideal for someone on the go. Players can log in, deposit and play all within a matter of minutes, so the thrill is just waiting at the touch of a button.
Blackjack not really what you're looking for? No bother – Gaming Club Casino also offers a great selection of mobile casino slot games.