Planning your mobile blackjack strategy
When it comes to card games it isn't all about the luck of the draw. The best players all formulate strategies to help them win, making the most out of the games they play.
One of the most popular games in an iPad casino and almost topping the popularity of online poker machines is blackjack. Having a mobile blackjack strategy is sensible if you are a regular gamer, as formulating a plan of action in the event of being granted a specific hand allows you to become a more successful player. So start taking note of the hands you get and how successful you are in games when, for example, you are given a hand of 15. It is this situation, when you have to think about whether you would stand or hit, that makes the above average player stand apart from the crowd.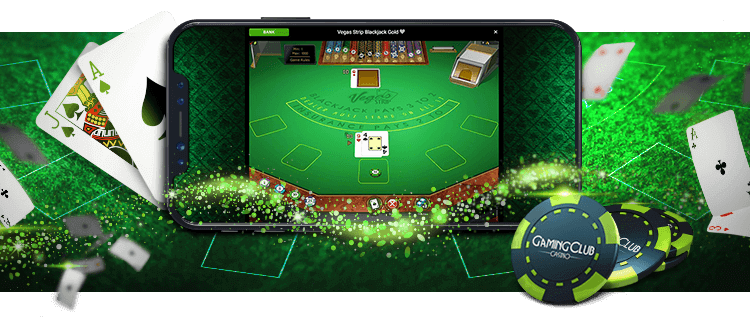 Blackjack Strategy - Practice makes perfect
Most strategies start with a great deal of knowledge of the game. Fortunately, iPad casinos allow you to play blackjack without betting, so you can start planning your strategy without spending a fortune. Use these games to practise your techniques and if you are serious about playing to win, why not start noting down your findings? It doesn't hurt to be over-prepared for anything and blackjack is no exception to the rule.
Once you are confident with your technique and understand when the optimum moment to hit is, you are ready to start playing for cash. Alternatively, you could read books on odds and find out how other people play the game, but remember, practice always makes perfect.
Play anywhere
The beauty of playing on an iPad casino is that you can choose to play and practice anywhere you choose, whether you are planning a little fun on a rainy Wednesday at home or you are on a train to see your aunt Dot.
Gaming Club Online Casino provides the best venue for blackjack, with excellent security and guaranteed fast payouts, which allow you to celebrate your wins almost as soon as you earn them.