The Types of Free Slots Games on Offer
Generally speaking, there exist three basic types of online slots games. These are video slots, reel spinners and what are known simply as 'progressives'. Whilst there is technically a fourth type that you may well come across, known as community slots, these are essentially either video slots or in some cases, progressives. Another term for the above mentioned slots is free slot games.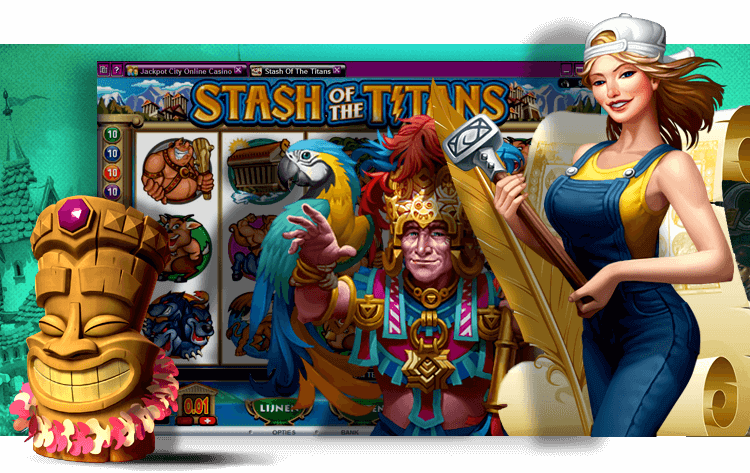 Video Slots
The main characteristic of this type of slot is that they involve no moving parts. Rather, they rely on a graphic 'representation' of reels, which will be displayed on the screen or monitor. In other words they are very much a computer game. That doesn't mean to say they have no interactive element because the sophistication of the graphics here, in addition to features such as casino bonus games and movie clips, make this a highly active game. More often than not, video slots are five-reel, multi-line payout line games.
Reel Spinners
In contrast, reel spinners are essentially mechanical slots, which involve revolving reels that will determine the final results. Whilst reel spinners were designed with five reels originally, they were soon simplified to three-reeled versions that have since become the standard. It is these that the online video slots are based on.
Progressives
Progressives can be either of the above and are linked together in a wide gaming network, often right across the country. This means they have the potential of offering massive payouts. Each of the slots within the network contributes a payout that will be accumulated together to form a progressive jackpot that will, as the name suggests, progressively increase until someone wins it.
Community Slots
These are similar to the above in the sense that a number of slots will be linked together to form a wide gaming network. The difference is, however, that whilst on occasion they may include a progressive jackpot, more often than not their purpose is to simply offer a game playing camaraderie that makes the pastime of playing free slots games so much more fun.
Give these slots a try on your mobile device and your desktop!